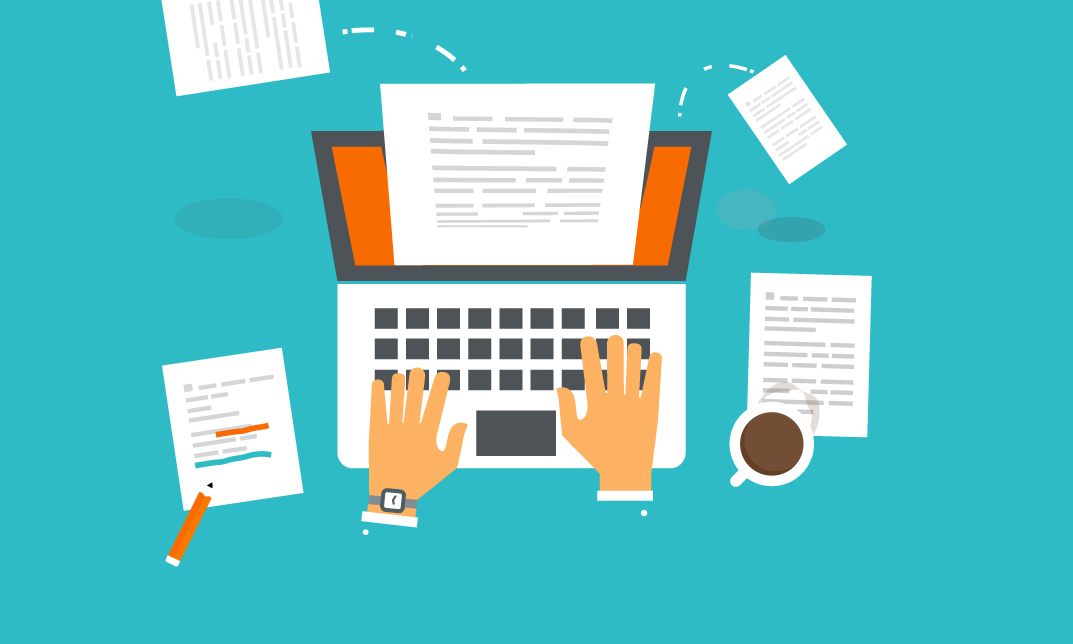 "I Can, I Will and I Must"
The above words have always been a key point behind my learning. It has helped me frame my targets and reach the goals of my career so far. I have been blessed to have parents who instilled me with good values and principles. They have supported me in accomplishing the goals I have set forth.
With this mindset I gathered knowledge to succeed in my studies and to be one of the best in my class. At the school level I used to question myself as to how could these DNA, proteins and enzyme perform their heavy load of work by being small and tiny molecules. Then I decided that after my school I should pursue my education in biological sciences. My relentless hard work coupled with calibrated self-confidence rewarded me with a distinction of 92.14% in my matriculation exam. My puerile passion and interests towards biology and mathematics turned out into realities when I secured 98% in biology and 99% in mathematics during my 12th grade examinations.
An enormous number of challenges, thrown out by rapid development in Science and technology have made me choose engineering profession. The burning fire in me to study biological science has led me to take Industrial Biotechnology in EDITED college of Technology affiliated to Anna University one of the world renowned university. It was here that my unquenchable thirst for knowledge and desires to succeed were given full form and in the field of biotechnology. I have been exposed to many fields of study like biochemistry, cell biology, bioinformatics, microbiology, molecular biology, genetics, genetic engineering, protein engineering, enzyme engineering, immunology, bioprocess engineering and animal biotechnology. I volunteered to take part in National level seminars and symposia in and outside college on various topics such as 'Bioleaching', 'golden rice', 'Anti-sense technology' and 'Starch blockers' where I could bring out my presentation and oratorical skills in my reports and speeches. In the second year of study I fermented wine from grape juice and exhibited the fermenter model in an All India Conference of Indian Society for Technical Education.
I spent a lot of time in reading journals like 'Nature', 'Advanced Biotechnology', 'Phytochemistry' and 'Phyotomedicine' and I made a question to myself that why cant I being a student in a well renowned college do innovative project and publish it in international journals. Thus I started thinking for an innovative project and from my journal and magazine studies I came to know that many of the synthetic drugs used for the treatment of diabetes causes severe side affects and toxicity. So, I proposed the way of using medicinal plants which does not have side effects for the treatments of diabetes and my idea was welcomed by my professors in our college. I started my mini-project tiled "Screening of alpha-Amylase inhibitor from medicinal plants" and my objective was to slow down the pancreatic alpha-amylase enzyme activity which is responsible for the break down of dietary starches into glucose so that we can reduce the usual rise in blood sugar (hyperglycemia) levels of both healthy and diabetic people. Though beginning months of my work met with series failures my professors words that "every failure is a lesson" encouraged me and at my third year end I have successfully screened out medicinal plants Syzygium cumini Linn seeds, Cassia auriculata and Ocimum sanctum having the anti-diabetic property. I have learnt both from my victories and failures.
In final year of study my proposal to identify the structure of anti-diabetic compounds in the medicinal plants has been approved and financially supported by TNSCST (Tamilnadu state council for science and technology) and I feel very happy to say that my project is the only project in our college to get the approval and financial support from TNSCST. With a strong zeal I started up the final year project titled "Identification of starch blocker in medicinal plants" with a team of two members and it is guided by three experienced professors Dr.S.Edited, Dr.T.Edited and Dr.B.Edited. I have gained the practical knowledge while working along with those experienced researchers and at the end I have successfully found the structure of anti-diabetic compounds in the medicinal plants and I have sent two of my research papers to international journals, Journal of Enzyme Inhibition & Medicinal Chemistry and International journal of phytomedicine respectively and it is awaiting for publication and for all my diligence work I received the TNSCST AWARD in our college. I am very proud and satiated with the hope my paper will publish in the international journals and make my dreams to come true.
It is my conviction that a perfect professional is not born merely out of reading books but also through the acquisition of knowledge from various other sources. To gain my practical exposure in the field of biotechnology, I have undergone in-plant training and worked on project titled "Biochemical characterization of cellulase in SPIC (Southern petrochemical industries corporation limited)", summer training in Pasteur Institute of India, one of the leading vaccine production industry in India and trained in effluent treatment plant in TNPL (TamilNadu Newsprint and Papers Limited). I also had a day interaction with the scientist at IARI (Indian Agricultural Research Institute) on "Wheat Improvement Programme". Apart from this as a part of our college curriculum we have visited leading biotech companies in India such as Biocon , Shantha biotech and Genei.
I feel that extra curricular activities are as important as studies in estimating a person's overall capacity. So I became a member of N.S.S of our college which helped me to help the poor. I was an active member of Yoga and Indian society of technical education (ISTE)
While finding the structure of the compounds in my project I encountered with the tools of bioinformatics and I feel that the wet lab analysis of the research can be made easier and faster by using the bioinformatics tools. I understand bioinformatics & computational biology as a general approach toward the solution of scientific problems. This scientific quest in understanding the complexities and orders in the biological systems has made me opt for the bioinformatics & computational biology graduate programme.
The tarmac for attaining my target is well paved right from my schooling and so am I here desiring for a Masters program in the Arizona state university-which has a stress on research studies on various nuances of Biotechnology. I was inspired by the vastness of research those professors in this department do. Dr. Lokesh Joshi's research on posttranslational modification of biomolecules and the work of Dr. Vincent B. Pizziconi on bioresponsive and biomimetic materials cannot go without saying and really looking forward to be a part of it.
I feel that graduate study at your University will be the most logical extension of my academic pursuits and a major step towards achieving my objectives. I would be grateful to you if I am given the opportunity to pursue my graduate studies with financial assistance at your institution and am able to justify your faith in me. I look forward to satiate my evergreen forte and passions starting at Arizona.