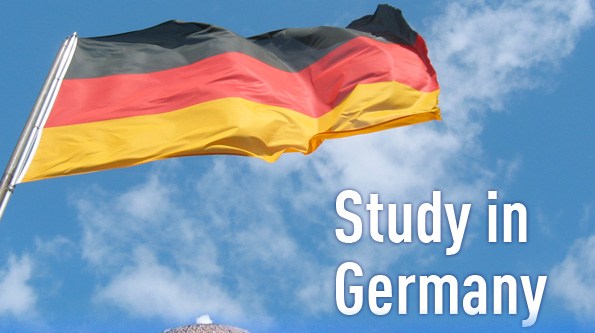 Overview
Germany job seeker visa is for foreign national who intend to work in Germany. The visa allows them for a continuous stay and job search in Germany for 6 months. Germany job seeker visa ( long or short term ) is a temporary residence permit.
Features of Job Seeker Visa
Temporary residence permit or job search permit of 6 months
If you get a job in 6 months, you can apply for German work visa
If you are unable to find a job, need to return to your country of origin
Eligibility
Minimum 15 years of STEM education (Science, Engineering, Technical or Mathematics)
Minimum 3 years of work experience relevant to education
Documents & Funds Required
Valid passport with a validity of at least 12 months
Motivation letter outlining the details like: purpose of seeking job in Germany, plan of action to get job, time required to secure a job etc. The letter should have next career plans if job search in Germany is unsuccessful.
Documents to prove your educational qualifications
CV with educational and employment details
Proof of accommodation in Germany
Proof of sufficient funds to sustain the stay
Medical and health insurance
Minimum 3.5 Lakhs in Liquid Cash within Blocked Account in Germany (As per Current Rate the Amount Stands for around 3,23,000 INR Approximately)

Referral Letter
Proof of personal status in India (marriage, birth certificate etc)
Visa Fee & Processing Time
Visa Fee is 4200 INR
An Additional Amount of INR 20,000 will be Charged for Verification of Your Indian Origin Documents
Visa Processing Time may be 3 Months or More.
" Germany Embassy has a mandatory visa interview for every Germany job seeker visa applicant. "
Disclaimer: Visa fee is subjected to change without prior notice. Please confirm before submitting your application.
Verification of Indian Documents
All personal documents issued by Indian authorities (such as birth/marriage/school certificates or others) need to be verified for use in Germany.
As Indian personal documents do not dispose of sufficient security features, neither legalisation nor apostille are recognized by German authorities. Instead, documents are verified on the ground with the issuing authorities.
The verification process will ONLY be initiated on behalf of a German authority (not by a private person).
German Missions entrust experienced lawyer firms to carry out the investigation. Investigators are authorized and carry photo ID. You are kindly requested to cooperate with the investigators.
Please note: No further payment is required for the investigator. The investigator does not require any additional assistance such as transport, accommodation or food.
The final evaluation rests with the German Missions.
Information on the verification of documents during the visa process
If you apply for a long-term visa, verification of your documents is likely to be required in the following cases:
specialty cooks (mandatory), job-seekers, family reunion/marriage
_________________________________________________________
German Mission     Duration of Investigation     Costs in INR
New Delhi              8 – 12 weeks                    20,000 (payable by Demand Draft)
Bangalore             4 – 8 weeks                     2,000 per document (payable in cash)
Chennai               4 – 8 weeks                      20,000 (payable by Demand Draft)
Kolkata                 8 – 12 weeks                   ( Not Mentioned on Embassy Website Currently)
Mumbai               8 – 12 weeks                       45,000 (payable by Demand Draft) for specialty cooks and
job-seekers; in family reunion cases fees vary
_________________________________________________________
Please bring the fees for the document verification along at the time of your visa interview. If verification is not required, the visa officer will inform you accordingly at the time of the interview.
Process Flow
Collect  all the required documents for the visa process
Fill up Visa application forms
Book Visa Interview Date afterwards
Required Documents and Funds need to be Submitted at Visa Office
Country Profile
Germany is one of the most developed countries and is a hub for industries and companies from diversified sectors. It is home to automobile, engineering, software, pharmaceutical, healthcare, biotechnology, energy firms and many more.
Top reasons why you should apply for and desire to work in Germany are:
Enormous career opportunities in diversified sector
Flexible working hours
English is the medium of communication in office as well as in society
Ongoing skill shortage due to aging German population
Public transportation is affordable and the best
High wages and salaries
Secure environment
Disclaimer: Visa Fee i.e. 4200 INR and Verification Charges for different Consulates mentioned above is subjected to change without prior notice. Please confirm with the concerned Consulates / Embassy before Submitting your Application.
Most Important – Simultaneous Applications for a Schengen Visa and a Residence Permit Cannot Be Entertained.
Kindly note, that You will Not Be Allowed to take up Employment with a Job Seeker Visa. Your Visa will however be Changed to a Residence Permit for Employment inGermany, once you have found Adequate Employment.
Source  –  German Embassy Websites of Different Consulates.