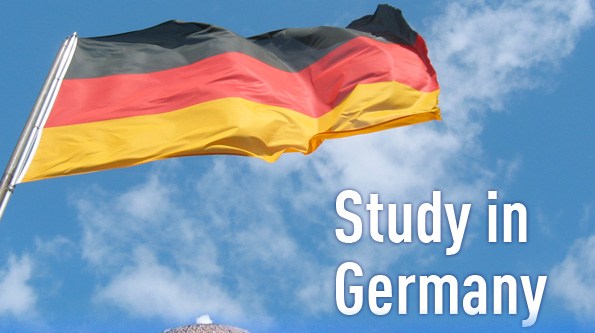 Careers in Actuarial Science: Introduction, Education, Top Universities and Jobs | Excellent Career Option for Maths & Statistics Lovers
Do you love playing with numbers? Have you got a curious and analytical brain? Are you a practical-oriented person with a passion for business and computer software? Do you want to make a lot of money? If your answer is YES for all the questions, then a Career in Actuarial Science might be the best thing for you. This article will give you an overview of the subject field, education pathway, top universities in India and abroad, and job opportunities in the field of actuarial science. The field is an excellent career path for the Mathematics lovers.
Fig. 1: Careers in Actuarial Science (Source: PublishYourArticles.net)
 What is Actuarial Science?
Actuarial science is the discipline that assesses financial risks in the insurance, finance, and other sectors using mathematical and statistical methods. Actuarial science is an inter-disciplinary field that involves mathematics, statistics, finance, economics, and computer science. The objective is to define, analyze and solve the financial implications of uncertain events in the future. Traditionally, actuarial science revolves around the mortality analysis, production of life tables, and the application of compound interest.
Fig. 2: What is Actuarial Science (Source: EduAdvisor)
Professionals who are qualified and experience in the field of actuarial science are called actuaries. An actuary is often required to analyze the risk possibilities of a financial activity and mitigate the associated risks. The primary applications of actuarial science are life insurance schemes and pension plans. However, the applications are now getting much popularity in financial services, investment banking, and business-related decision-making.
Some of the Typical Job Responsibilities of an Actuary Professional
Using mathematical and statistical methods to assess uncertain incidents, risks and financial costs – e.g. pension scheme liabilities
Developing new financial products and services
Working on mergers and acquisitions
Preparing presentations, evaluations, and reports
Working and communicating with investment bankers, managers, IT professionals, stakeholders, and clients
As an actuary, you will crunch numbers, analyze data, evaluate financial risks, and communicate the data to the other people like stakeholders, the board of directors, investors – who might be non-specialists. You will help them to take informed decisions. You will be using your knowledge and understanding of business, economics, finance, probability theory, and statistics, to provide strategic, commercial and financial advice. You will be assessing the likelihood of uncertain events occurring and the possible financial costs. As you might be dealing with non-specialists, you are required to discuss complex topics in layman's terms.
Recommended Video for You: Careers at The Wall Street
Difference between Chartered Accountants & Actuaries
In terms of skills and quality of work, both actuary and chartered accountant are at par with each other. However, chartered accountant deals with the present situation of an organization, whereas an actuary deals with the future estimation of the organization. CA is more focused on providing financial advice, managing financial budgets, and audits. Actuarial science is more about the financial modeling, risk assessment, and predictions. Money wise, you can make slightly more money as an actuary.
Fig. 3: Comparison between Salary Figures of CA & Actuary (Source: NaukriHub)
Required Skills & Education for Careers in Actuarial Science
 Required Skills Set
Problem solving
Analytical skills
Critical thinking
Sharp business acumen
Inquisitiveness
Communication skills
Tech savvy
Fig. 4: Key Skills for Careers in Actuarial Science (Source: EduAdvisor)
 Suggested Education Path for Careers in Actuarial Science
At the 10+2 level, you need to have Mathematics or Statistics. It is more suited for the Commerce students, but Science students (PCM) can also opt for actuarial science. You could find several options to do Actuarial Science at the undergraduate level. At Bachelors level, you could also pursue Mathematics, Statistics, Finance, Economics, or Engineering if you want to keep your options open. Later, you could go for Masters in Actuarial Science. Besides India, UK and US are the top foreign destinations for studying Actuarial Science. The UK has been ahead historically. But, the US is also not far behind given the number of universities and employers.
Fig. 5: Education Pathway for Careers in Actuarial Science (Source: EduAdvisor)
Top Indian Institutes for Actuarial Science
Institute of Actuaries of India
Amity School of Insurance and Actuarial Sciences
Birla Institute of Management Technology
Bishop Herber College
RNIS College of Insurance
Insurance Institute of India
CMD School of Insurance and Actuarial Sciences
Jaipuria Institute of Management
Aligarh Muslim University
University of Madras
University of Kalyani
Narsee Monjee Institute of Management Studies
Top UK Universities for Actuarial Science
London School of Economics and Political Science (LSE)
University of Warwick
University of Kent
University of Southampton
Swansea University
Queen Mary University of London
University of Manchester
Queen's University Belfast
Cardiff University
University of Sheffield
Top US Universities for Actuarial Science
Columbia University
University of Pennsylvania
Carnegie Mellon University
University of California – Los Angeles (UCLA)
University of Illinois at Urbana-Champaign
University of California – Santa Barbara
University of Wisconsin-Madison
Boston University
New York University
Purdue University
Ohio State University
Temple University
University of Texas at Dallas
University of Connecticut
Michigan State University
Careers & Job Opportunities for Actuaries
With a Bachelor or Masters degree in Actuarial Science, you could pursue a lucrative career as an actuary in life insurance, finance, healthcare, retail, and consulting domains. With a background in actuarial science, you can work as an Analysts, Consultant, Product Manager, Financial Adviser; and of course, as an Actuary. You will be gold if you pursue careers in analytics with a background in actuarial science, especially within the Finance, Investment Banking & Insurance domains.
According to the Deccan Herald, "If there is one field where career prospects are abundant because the demand exceeds supply, it is Actuarial Science."
Fig. 7: Salaries of Actuaries at Different Experience Levels (Source: UniVariety)
In the UK, salary for an actuarial science graduate ranges between £25, 300 and £35, 000 per annum. More experienced actuaries can earn well in excess of £100, 000 annually. Actuaries are well compensated in the US as well. Experienced actuaries have the potential to earn from $150, 000 to $250, 000 annually, and many actuaries can earn even more than that.
Go For Your Passion… Money Will Follow!!!
I am not very sure how many students (or parents) would be aware of this field. But, actuarial science is actually an excellent careers option. It is not a very new field like Big Data Analytics or Biomedical Engineering. It has been around for some time. But, somehow the field did not get that much of hype in a country that is over-obsessed with Engineering and Medicine. But, as you can see from this article, the field is very challenging and rewarding at the same time. Folks who are really good in Mathematics, Actuarial Science could be a great career option for them.
Fig. 8: Why Study Actuarial Science (Source: EduAdvisor)
If you are really passionate about something, chase it with whole-heartedly. Don't worry if you could get a job or not. If you are good at something, you could always get opportunities to make money out of it. In India, we see get very doubtful with unorthodox options like BSc in Mathematics or Actuarial Science. But, mathematics is a great subject. If you can master it, you can master your life. Read about few other people who turned their love for numbers into big businesses – Anand Kumar,  Ashank Dubey,  Byju Raveendran,  Ganesh Pai. Know 5 successful CEOs who majored in mathematics. Go for your passion, and don't think if you can make money or not.
My 2 cents for YOU – a Quote by Bob Marley