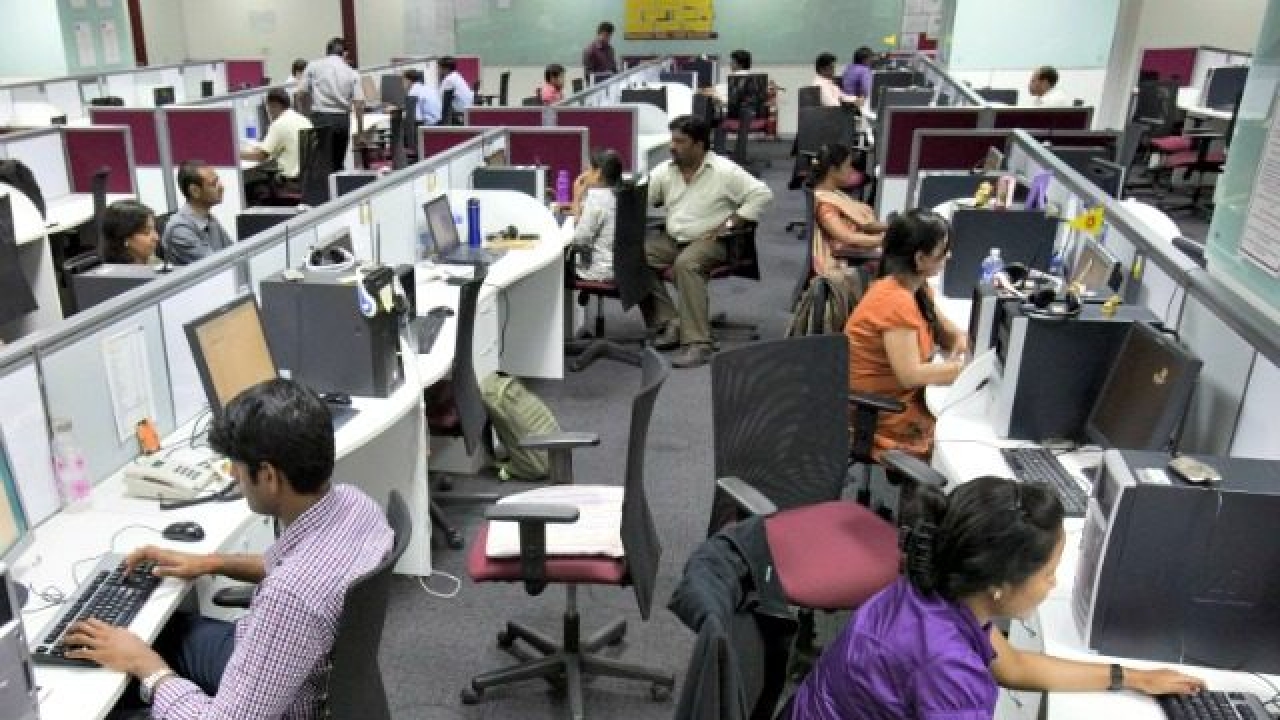 There are 2 major components which contribute to the IT industry in India: IT and BPO
Both of these sectors work independently but are still closely related when it comes to monthly income, quality of work and lifestyle. The Indian IT industry is filled to the brim with engineers, skilled or un-skilled, both!
Engineering is a chaotic career option in India since a lot of people pursue it due to peer pressure and do not really have an interest because of which they hardly put in any efforts to get good scores, gain practical knowledge or to actually learn a subject and its mechanics. All they care about is ending up having a job which pays them some average amount of money to just survive.
Now there are 3 major problems with the Indian IT Industry:
Cheap Labour 
India is a country with booming tech culture, and there are innumerable people willing to do things at the cheapest prices. Multinational companies hire Indians to do the same work that they would have asked their country's counterparts at almost half or one fourth of the salary.
Outsourcing from India is thus cheap and super-profitable for businesses. Many people suffer from these underpaid jobs and often end up having personal issues like dissatisfaction with their job, mental stress and anxiety or troubled personal relationships because of financial pressures.
Since it is a cut throat competition for every individual to land up a job in the IT Industry, people work for 14-16 hours every single day just to get that one promotion which makes it hard for people with normal lives to cope with this or get a raise. 
Poor Quality of Education
Many universities in India focus on producing engineers every year in an unimaginably large quantity with the intention of getting them placed at the end of graduation.
They hardly pay attention to the quality of the education or practical knowledge of the students; more questions are raised on what girls should wear while in college or how students should mandatorily learn about "Indian History" while they are pursuing engineering which is nowhere in the proximity of their field.
65% students are not retainable and 80% engineering graduates are unemployed. In 2015-2017, over 30,000 people were laid off from their jobs by Wipro, TCS and Infosys. Engineers have become disposable enough for the industry only because they are less skilled and qualified to understand the complexities of the work. Those who work hard, excel and stay in there, finally making it big while most of them are just flushed out.
Adapting to Changing technology 
Indian students are trained in a certain way since the very beginning of their education, mostly they are taught just to mug up things and spill everything on their answer sheets rather than understanding the reason behind a certain equation or a chemical reaction. As the business models change and revamp the companies start looking for active, fresh and intelligent people who would fit just right in the new model and make high scores of KPI's.
With the introduction of automation in the technology, industries have been revolutionised and the way they work have completely changed. Menial jobs are now run by coded machines and higher skill sets are required for humans to control such machines. Such skills come from quality education first and then with better paying jobs.
These are some of the major things that are wrong with the Indian IT Industry. Also, mass recruiters like Accenture, TCS, IBM, Wipro, Cognizant and Infosys are ruining the educational standards of selections with improper and at times even gender biased decisions.
Mass recruitments are doing more harm than good to the IT industry. 
These companies hire engineers, computer students and other graduates in humungous numbers which proves to be ultimately disappointing for the employees because of the tough competition in promotions, unnecessary work pressure and time n again fluctuating skill set requirements of the companies.
Did you know that your SOP carries upto 70% weight-age in the admission process? If you want to ensure that you have the highest possible chance of success with your application checkout our
SOP Writing Services
to work with the best experts! Honest prices and delivery guaranteed.
Sometimes even stagnant positions have made people quit their jobs, robotic work with no intention of seeing the end product often leads to discontentment. This is exactly why students prefer going for higher education in abroad if they do not have financial constraints or any other issues.
MBA and MS are the most chosen post graduate courses by engineers in India, they often get trapped in this vicious circle of the Indian IT Industry but sooner or later move on for higher education to have a more stable and well-paying job.
Possible Solutions for The Poor Condition of the Indian IT Industry
There is no definite way to change the entire workflow of the IT Industry in India, however there are some changes that could definitely count towards a better tech world with greater opportunities.
Starting with the basics first, the government needs to take some actions on the educational curriculum and enhance the standard of textbooks, professors and their teaching materials as well.
More focus on personal development as many students are underconfident even till their last year of graduation which leads in failed interviews or not getting successful enough later on in their jobs. Also, it keeps the mind healthy which is of utmost importance for a healthy life.
Developing extra skill set to not become too much dependent on one thing so that even if the technology changes or falls back, once can always have an alternative of switching. It is highly unlikely that Java and C, both become obsolete at the same time.
Better paying jobs with narrow selection will give a chance to students to learn and educate themselves enough to grab that particular job which in turn will get the company a resource who will be skilled and have practical knowledge about the latest technology.
Start-up culture has been trending in the country since last 5 years and continues to boom, more and more people are getting inclined towards it and making it big for themselves, however IT industry has become all the more stagnant and mundane.