Discuss anything related to studying abroad, share your experiences, get help from seniors and voice your opinions. The platform is run by expats, current and ex-students who have studied abroad. Unlike regular Facebook groups, we will ensure that the discussions are clean, informative and search friendly. Hop on to join or start a discussion. With Onlinemacha account or as a guest, you can reply to an existing discussion or start your own. You can also choose to follow a discussion, which means you'll be notified by email when there are new replies to that discussion.
Study in Germany after 12th - Undergraduate Studies
November 24, 2017 9:00 am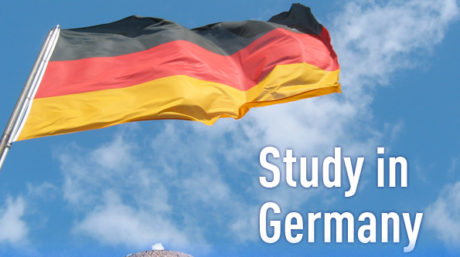 There is a huge craze for study in Germany. While the MS programs in Germany get more attention in the media due to the availability of more courses that are entirely taught in English, the undergraduate (Bachelor) programs do not get that much of limelight. In this post, we will look at the undergraduate education in Germany. Get to know about undergraduate courses, top universities, eligibility criteria, application process and job…
I have completed A2 and I want to apply for bachelors. And I don't have 13 years of education. Now I'm going to apply to Universities. If I should attend Studienkolleg I need to know that if I can study B1 in University and then apply for Studienkolleg. Because I'm running out of time.
Could you please highlight all the career prospects for students with Arts stream I want to pursue my career in political science / sociology which courses I can apply for 2020 I am giving my boards as of now (class 12)
Kindly reply
Thanks!😊
I want to study BSc based on biology. I heard education in Germany is for free. Please suggest any colleges or universities near Bremen.... Just now I am studying 12th in Karnataka. For what time I should apply for any colleges. Please help me...!
The tuition fees for private German universities would come up to around 20,000 euros per year.
I am willing to teach my daughter in germany aftr 12th . she is engaged in commerce group.she is willing to study business administration course.what procedures must be done...........
Hello.. I m a student of class 12 and interested to do my engineering in germany.. But i dont have any skill in german language.. Can i get admission there?
Helloo..
I have a some doubts regarding courses. I have taken commerce in 12th and now i would love to go to Germany for further studies. I wanted to become a chartered accountant in india. But now if i want to study in german... Which course should i apply for. Or do we have any course related to finance or business in germany. If yes which one🙏.Plzzzzz do reply. It would be a great favour to me