Discuss anything related to studying abroad, share your experiences, get help from seniors and voice your opinions. The platform is run by expats, current and ex-students who have studied abroad. Unlike regular Facebook groups, we will ensure that the discussions are clean, informative and search friendly. Hop on to join or start a discussion. With Onlinemacha account or as a guest, you can reply to an existing discussion or start your own. You can also choose to follow a discussion, which means you'll be notified by email when there are new replies to that discussion.
Study in Germany after 12th - Undergraduate Studies
November 24, 2017 9:00 am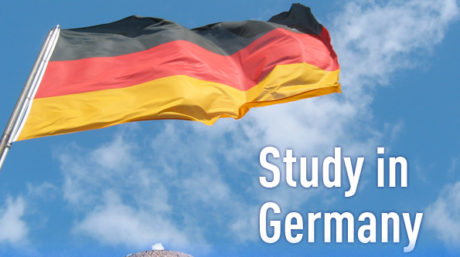 There is a huge craze for study in Germany. While the MS programs in Germany get more attention in the media due to the availability of more courses that are entirely taught in English, the undergraduate (Bachelor) programs do not get that much of limelight. In this post, we will look at the undergraduate education in Germany. Get to know about undergraduate courses, top universities, eligibility criteria, application process and job…
This topic was modified 9 months ago by
Team Macha
MY NAME IS DAVINDER SINGH . I LIVE IN AMRITSAR WHICH IS THE ONE DISTRICT OF PUNJAB . I AM 21 YEARS OLD . I AM INTERTESTING STUDY IN GERMANY
Hello,
I am simran haque. I am currently a first year Bsc zoology student in Sem 1 and am interested in studying medicine in Germany. What are the steps I need to follow for this?
January 15, 2019 10:00 am
I am in class 9. I want to become a football player after passing class 12th. I don't know in which subject I am good. So I wanted to know that which courses I should do after passing class 12th.
Tell me also which courses I should in Europe. For Example Germany.
Please reply this comment.
Thank you....
The most important examination for an Engineering aspirant is non-other than JEE Main Examination. National testing Agency is going conducting the January session Examination of JEE Main 2019. The candidates will appear for the examination from 6th January 2019 to 20th January 2019.
HALLO,
ICH IST IN SECHS KLASSE,
ICH LEBE IN INDIEN,
Ich möchte in Deutschland in der siebten Klasse studieren,
BITTE HELFEN SIE MICH FÜR DIE BEWERBUNG IN DEUTSCHLAND SCHULE,
Hlo, I am currently in my class 12th. Currently suggest how to apply for entrance exams in Germany. When would I need to start the process. I have scored 7.5 in IELTS and currently taking German language classes. I which to do my Bachelors in Automotive enigneering. Kindly guide
Hello I am currently in class 11 and I want to study in Germany after class 12 and the subjects I want to study are economics or business studies . What do I have to do ? Pls tell ?
Hai.. I am Adithyalal.. I am a 12th student from India.. after my 12th grade ILike to take an undergraduate program in Germany.. so could you pleas explane about
any two year under graduate program for me
I want to get admission for my daughter in Germany..!!is it possible to see some Universities by visiting Germany?Can we get Visa to visit some Universities..???
Yes, You can take a tourist visa to Europe and visit universities. But, by visiting what exactly do you want to see?
Hello,
Please I need a help on how to write an undergraduate SOP in nursing, I have actually started but my problem is am not applying from my country home, am apply from another country, now I don't know how to link my travelling experience to it.and secondly I already had a first degree in Electrical engineering, but my dream course is nursing. I was forced to do it(elect eng.)
Please help me and fix up these or give me hints on how to write it. Thanks
November 26, 2019 10:02 am
Blogs are very good because they're often thoughtfully written and provide you insight on how to study.