As the trend of studying abroad is getting more and more popular among the Indian students, the financing part remains a major concern among the students and parents. In this post, I am going to discuss the leading loan providers in India for higher education abroad. Besides, get to know some of the important facts about the education loans for Indian students to study abroad.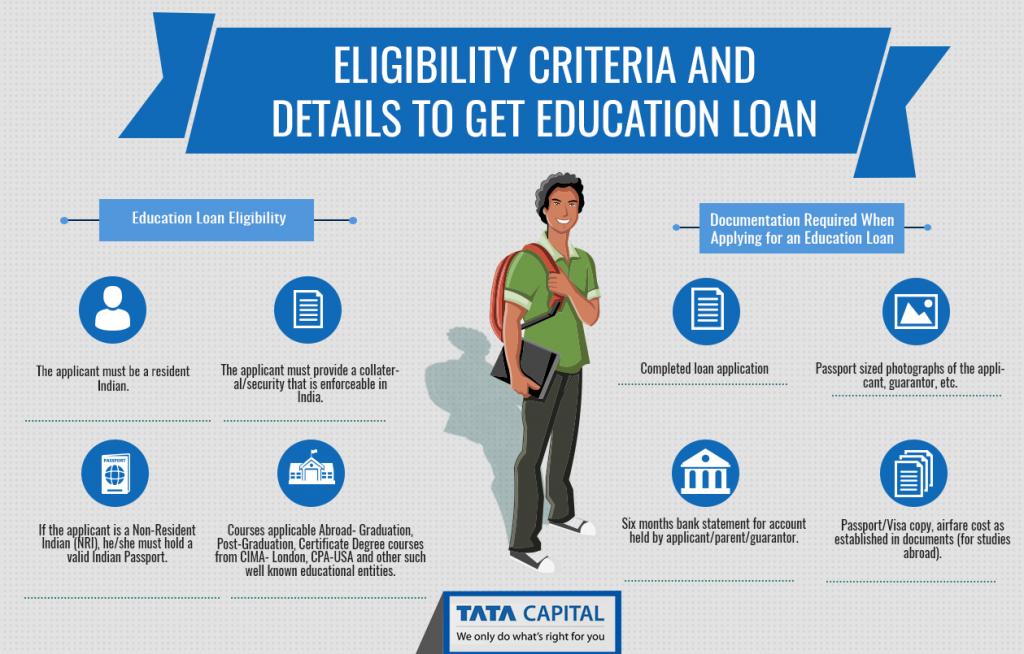 The number of Indian students opting for study abroad has increased exponentially in the last decade or so. According to Business Insider, the number of Indian students going abroad for undergraduate and post-graduate studies is likely to increase by 50% in the coming 5 years.
One of the main reasons is the fact that the Indian job market appreciates a degree from a top international university more compared to a Bachelor's or Master's degree from a tier 2 or tier 3 Indian Institute. Besides, the foreign universities provide top quality education, flexible curriculum, and better facilities. More importantly, the foreign universities emphasize more on critical thinking, research, and innovation. Another reason for this trend could be the significant increase in the family incomes of the Indian households.
However, every year several Indian students fail to embark on their study abroad journeys due to the funding issues. It's not a hidden fact that study abroad is an expensive affair. An undergraduate degree from the countries like US, UK, Australia or Canada can cost you something between INR 60 Lacs to INR 1.5 Crore or more (tuition fees and living expenses).  Master's degree will comparatively put a smaller hole in the pocket, but it's still quite significant for the majority of the Indian students. For a Master's degree abroad, you need to shell out INR 20 – 50 Lacs. Quite often, students fail to join the study abroad program even after securing an offer letter from a top notch university, due to the lack of financing.
Scholarships, financial aid, and sponsorships are there. But, they are extremely competitive and do not always cover the whole expenditure. Education loans are quite handy in such cases. Education loan is one of the priority sectors under which banks are required to lend by the Reserve Bank of India. Besides, students applying for education loan for study abroad can avail tax benefits under section 80 (E) of Income Tax Act 1961. The education loan is also getting quite popular among Indian students as you can see in the stats below.
Source: The Indian Express
Leading Education Loan Providers for Indian Students to Study Abroad
Now let's have a look at the major study abroad loan providers for the Indian students.
Nationalized and Private Banks
| | | |
| --- | --- | --- |
| Name of the Bank | Maximum Loan Amount (INR) | Rate of Interest per Annum |
| State Bank of India (SBI) | 20 Lacs | Upto 7.5 lakhs – 11.01% | Above 7.5 lakhs – 10.75% |
| Allahabad Bank | 20 Lacs | Upto 4 lakhs – 11.45% | Upto 7.5 lakhs – 11.45% | Above 7.5 lakhs – 10.95% |
| Axis Bank | 20 Lacs | Upto 4 lakhs – 16.50% | Upto 7.5 lakhs – 17.50% | Above 7.5 lakhs – 15.50% |
| Punjab National Bank (PNB) | 20 Lacs | Upto 7.5 lakhs – 11.25% | Above 7.5 lakhs – 11.85% | for education at premier foreign universities (e.g. Harvard, Stanford, MIT,c Oxford, Cambridge etc.) – 9.85% |
| Indian Overseas Bank (IOB) | 40 Lacs | Upto 4 lakhs – 11.50% | Upto 7.5 lakhs – 12.00% | Above 7.5 lakhs – 12.25% |
| State Bank of Mysore | 20 Lacs | Upto 4 lakhs – 12.20% | Upto 7.5 lakhs – 12.20% | Above 7.5 lakhs – 11.20% | Above 10 lakhs – 11.70% |
| Syndicate Bank | 20 Lacs | Upto 4 lakhs – 11.00% | Upto 7.5 lakhs – 11.25% | Above 7.5 lakhs – 12.25% |
| Canara Bank | 20 Lacs | Upto 4 lakhs – 11.15% | Upto 7.5 lakhs – 11.65% | Above 7.5 lakhs – 11.15% |
| HDFC Bank | 20 Lacs | Max -15.25% | Min – 9.50% | Avg -12.41% |
| IDBI Bank | 20 Lacs | Upto 10 lakhs -10.45% | Above 10 lakhs -11.45% |
Sources: Careers360.com. TATA Capital & BankBazaar.com
Non-Banking Financial Institutions
| | | | | |
| --- | --- | --- | --- | --- |
| Name | Maximum Loan Amount | Study Abroad Destination | Co-Signer & Collateral | Rate of Interest per Annum |
| MPOWER Financing | Currently, the maximum an individual can borrow from MPOWER is $50,000 (max $25,000 for each academic period) | USA | Not Required | The fixed interest rates range between 7.99% (8.85%APR) and 13.99% (14.87% APR). |
| Prodigy Finance | Up to full cost of tuition, dependent on the individual application and school. Average loan size: $42 500 | USA, Europe, Canada, China | Not Required | 5.5% – 9.5% |
| Avanse Financial Services | No limit. Depends on requirement | All Countries | Required | 11.5%+ floating rate(depends on the risks points of the applicant) |
| HDFC Credila | No limit. Depends on requirement | All Countries | Required | 12.10%+ floating rate(depends on the risks points of the applicant) |
| Global Student Loan Corporation | Up to full cost of tuition, and other education-related expenses such as fees, computers, communications, travel, and housing. | USA | Co-signer not required | Currently 6.85% |
Sources: BankBazaar, MBA Crystal Ball, Careers360
Few Important Facts Regarding Study Abroad Loans
Any individual aged between 18 and 35 years can avail an education loan to pursue studies at any approved university abroad.
There is no subject restriction as such. Students can procure education loans for management courses, engineering courses, medicine, and graduate and post graduate degrees, arts, architecture, pure science, hotel management, etc.
The expenses covered under an education loan include tuition fees, exam fees, lab and library fees, caution deposit, travel, books and equipment, projects and study tours.
Do check all the available options for scholarships and financial aid. Even a 10% tuition fee scholarship can help you in the long run.
Start planning well in advance. The study abroad process is a very long process (10 – 15 months). In fact, the loan process itself can take 2 – 3 months because of a lot of the huge amount of paper work involved.
For any loan above 4 Lacs, you will need to pay 15% of the sanctioned amount as the margin money.
For loans above 7.5 Lacs, you will usually require offering the bank an LIC policy or a few documents of immovable property in your name.
For loan amount exceeding 4 Lacs (or 5 Lacs for few banks), you need a co-signer (or co-applicant). Usually, your parent will be your co-signer. Sometimes, a third party guarantor is also required; especially when borrowing from the nationalized banks.
Full collateral security needs to be provided for education loans above INR 7.5 lacs; especially, for the nationalized and private banks.
Your loan will have a moratorium period or holiday period, only after which you will be required to start with your EMIs. The moratorium period is usually 6 – 12 months.
In few cases, the University can also act as a co-signer (or guarantor) for your education loan. So, do check with your university for all the possible financing options including financial aid and grants.
Although the loan approval letter from a nationalized or private bank can be presented to the Embassy or High Commission for visa application purpose as a proof/source of funding, loan approval letters from NBFIs like Avanse or Credila will not be recognized for visa purposes. In that case, it's better to take the whole amount of loan at one go and keep that money in your bank account.
Typical Checklist for Study Abroad Education Loan Application
Passport
Offer Letter
Aadhar Card or Voter ID
PAN Card
Academic transcripts and certificates
Standardized Test Score reports (SAT, LSAT, GRE, GMAT, TOEFL, IELTS, PTE etc.)
Copy of letter confirming scholarship (if any)
Schedule of expenses for the course
Income Tax returns (assessment) of the parent(s) or student (if working) for the last 2 – 3 years
Bank account statement for the last 6 months
Passport size photographs
Author: Tanmoy Ray
We bring people uncensored news and views related to postgraduate studies abroad. Know about everything there is to know about studying abroad.