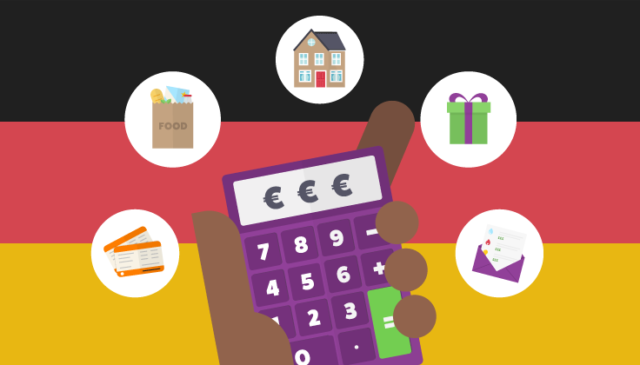 Clothing:
Underwear (two week's worth)
Socks (two week's worth plus a pair or two of wool socks)
Undershirts
Thermal underwear
Long sleeve shirts
Short sleeve shirts
Sweatshirt/ hoodie (2-3)
Sweaters
Jeans/ Khakis (2-3 pair)
Shorts
A belt or two
Skirts (for the girls)
A set or two of workout clothes
Pajamas
Swimsuit (for those going to warmer climates)
Coat/Jacket ( I recommend at least 2 – one for cold weather, and one that is water resistant)
At least one nice outfit for formal occasions*
Flip flops/ sandals of some sort (good if you're going to a warm climate, but also good for hostel showers)
Sneakers/ dress shoes/ boots/ rain boots*
Cold weather gear (i.e. gloves/ mittens, hat, scarf)
Toiletries*:
TSA Compliant Toiletry Kit/ 1-quart zip-top Ziploc bags
Shampoo/Conditioner
Toothbrush/toothpaste
Soap
Deodorant
Feminine Products (one month's worth – should go without saying you don't want to be stuck without those)
Brush/Comb
Razors/ other shaving supplies
Contact lenses and solution
Nail clippers
Makeup
Over-the-counter medicines
Contraceptives
Tissues/ toilet paper (you don't want to be stuck in a bathroom when its run out)
Extras:
Euro 300 in local currency
Purse/ wallet
Important documents (passport, visa, itinerary, plane tickets, ISIC card, etc.)
Sunglasses/ extra eye glasses/contacts
Cell phone (you probably won't be able to use it in your host country, but it's invaluable if you're stuck in domestic airports and need to contact someone for delayed flights, etc.)
Laptop and charger (don't forget, you'll need an outlet adapter for the plug on your charger to work)
Camera w/cords and charger
Sheets/ bed linens*
Bath towels*
Enough prescription drugs for the length of your stay (You need to make sure you are allowed to bring them into the country and that you have documentation, either the prescription or a doctor's note)
MP3 Player/ iPod (for long plane/train rides)
Sleep sack/sleeping bag (most hostels have sheets, however, some do not, some will charge you for them, and for those people that don't like sleeping in unfamiliar sheets, I recommend a Cocoon Travel Sheet.)
Journal/ diary (you'll be taking plenty of pictures on your travels, but it's always nice to have something to write in. Of course I recommend writing a blog, but you may not always have your laptop with you.)
Backpack (for daily use and as your carry while traveling)
Plastic bottles for toiletries for use in your carry-on or while traveling (the maximum is usually 100ml)
Water bottle/ Nalgene bottle (since the Nalgene bottle is plastic, it's a lot easier to get through airport security)
A few hangers.
CARRY-ON LUGGAGE
Wear a light jacket/long-sleeve shirt onto the plane
Pack at least one full set of clothes
Add extra undies, including socks
Pack a small toothbrush, toothpaste, and deodorant (these are seconds/back-ups)
Gum is helpful for most people during take-off and landing
Remember NO SHARP OBJECTS!
Keep your money with you (front pocket), not in the suitcase or carry on
Kroger bags (help with messes, trash, wet items, liquids)
SUITCASES
NOT TOO BIG (bigger suitcases weight more, full and empty)!
New, lightweight hard-side suitcases are worth considering for packing protection
Take a picture of your suitcase before you leave!
Put inside your suitcase some ID, your address, a copy of my passport photo
Decorate your suitcase (ribbon, tags, stickers, etc.) so that you can find it quickly
HOW TO PACK (LESS IS BEST!)
Lay EVERYTHING out on the bed, and cut it in half!
Next, look at what is left, and cut that in half!
If you forget something, you can get it there – it is part of the experience!
You do NOT need 8 pairs of jeans (some Germans never own 8 pairs their whole lives)!
Fold everything neatly! (It's not a turkey: fold, don't stuff, and you'll maximize space!)
Stack your suitcase – don't fill both sides and try to close!
Shoes: stack them, interlock them, fill them (storage); take a couple/three pairs, tops!
Corners: use all the space and between spaces; squish undies and socks in there!
Straps are your friends too – use them to squeeze extra space
Weight: remember where your wheels are (heavier items closer to the wheels of the suitcase)!•Books are heavy – place them between clothes, especially pants!