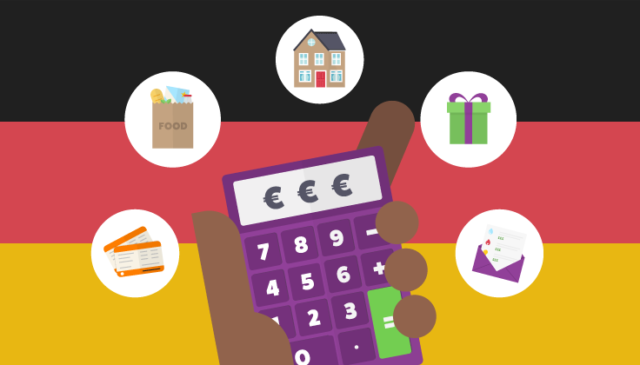 100 Money Saving Tips for Students in ABROAD
Lets talk about money savings , personal finance for students. If you don't have work experience before coming to abroad, students usually find it tough to understand finance concepts, credit score, credit history, bank accounts and other finance terms. This  blog post will give an overview about
how to handle money

how to save money

how to avoid credit card traps

how to effectively manage your personal finance (and life)
Planning and Budget
Track every penny you spend (I use mint.com)

Make a budget and stick to it.

Monthly expenses will increase gradually as time.

Open Online Savings Account to deposit money over $2000.

Checking account doesn't pay interest.

Savings account offered by traditional banks give less than .25% interest.

Don't buy things you cannot afford. 

Always looks for deal before buy any product and shop online.

Before placing order, try to find additional coupon code.

Find a job and apply for SSN.
Credit cards and Credit History
Apply for Credit Card as soon you you get SSN.

American Express Blue for Students, Citi Student Cards are good place to start

Don't apply for multiple cards. Just 1 card should be enough.

Use the credit card to make day to day purchases.

Use your card only if you have money in you checkings account.

Pay your card in full every month.Using credit cards build your credit history

Good credit history = high credit score

high credit score= low loan interest rates in future

You will get loan to buy a car once you get the job

Good Credit history = low security deposit (apartments, utilities,..)

It's bad to carry balance in credit cards.

Understand how credit card payment and interest are calculated.

Don't play balance transfer games

Don't apply for credit cards because you get $100 free or free tshirt
Credit Score
FICO credit score ranges between 300 to 850Excellent Credit Score = Above 740It takes time to build credit score along with credit historyCredit score is determined by
         

how you pay the bills

         

credit to debit ratio (credit limit to your balance)

         

length of credit history

         

types of credit accounts (credit card, car loan, mortgage, utilities)
Credit scores are reported by 3 credit bureaus
         

Trans Union

         

Equifax

         

Experyouyouian

Don't mess with credit cards and credit history

Don't play games with credit card offers (balance transfer)

Understand how credit score works.

Spending time to learn about credit score will save you lot of money in long run

Don't apply for too many credit cards for zero percentage APR or balance transfer.
Monthly Expenses
Create a spreadsheet using Google docs and share among roommates.

Clearly define a cycle on who is going to pay for expense in what order

It's good to have atleast one account in your name (power, gas, internet, tv, ..)

Don't be silly in sharing few cents or dollars

First month expense will be high.
Bank Accounts
Don't open several checkings account.

Open one account that has ATM near your campus.

Try to use online transfer (check books are expensive and save paper)

Signup for paperless statements (Go Green and Save paper)

Frequently check your bank balances and recent activities

Referring customers will get you $25 to $50 (try to refer new students)

Open ONLY free checking account

Free Checkings account will not pay any interest.

If there is nearby credit union, check if they have interest paying account.

Right now you can get 1 to 1.5% interest in some account types.
Shopping and Deals
If you paying online, make sure webpage is secure (https vs http)

Always try to buy electronics items onlineLooks for cashback, coupon codes and dealsYou can always find coupons and deals for the product you plan to buy

If you don't find a deal, keep looking for deals.Amazon Student has many deals (Amazon Prime is free for 1 year with student id)

Have a list before going for shopping

Don't go for shopping when you are hungry.

Cigarettes, alcohols are expensive ( I know you may not agree)

Get books from seniors (or buy used books or lower edition)
Grocery Shopping
Compare grocery prices in nearby stores

Get Sams, Costco or BJ'c membership

Usually Membership comes with 2 cards (share with 2 households)

Save lot of money by shopping in Farmers MarketFind coupons for grocery shopping (newspaper, weekly newsletter)

Coupons combined with weekly sales = SAVINGS!Join rewards program in local chain store

Try to cook at home daily (create a schedule)

Take seniors with your for first few trip to grocery store.

Don't try to save on essential food items.

Use Unit price to compare prices.

Local store will do price match

Make a list and track the prices.

Some items will have lower prices during certain times of the day.

Look for quick sale rack for close out items.
Utilities
Unplug chargers, unused electrical items from power outlet. Save 5% of your electric bill.

Switch off Lights and Fans when room is not used

Maintain comfortable temperature to save on Power and Gas

Ask for deals on Internet, Phone and Cable TVLook for services you don't use in the bill and remove them.
Miscellaneous Tips
Beware of free service offers or programs

Always read the fine print before you singup for any service.

If you making big ticket purchase, know the return/refund policy.

Buy clothes/dress ONLY during sale.

Pay more to get better quality items, than cheap items for less (lasts longer)

Try to use library (school and community)

Don't get caught downloading movies, songs and software.

Don't try to save money by not taking Health Insurance coverage.

If you are sick go to hospital. Don't try to save money by not going to hospital.

University campus will have a medical clinic.

Membership club will have samples to taste. Try it before buying new items.

Working outside campus is illegal while in F1 VisaEarning money through business like quixtar is violation of your status.

Always there will be an alternate brand with lower prices.

Don't use same username and password for all websites.

Have 2 to 3 sets of usernames and passwords.

Its good idea to have a spreadhseet that contains url, password hint and email used for account registration.

Don't waste hours of time to save few cents looking for deals.

Use your common sense approach towards money, personal finance.
For new students and others visiting ABROAD for the first time, life will look overwhelming. Above 100 tips should set you on the right track. When you are not sure about anything ask for help. Sometimes small mistakes can be expensive. If you have additional tips, please share it with us in the comment below. Do, pass on this article to you roommates and friends.