Discuss anything related to studying abroad, share your experiences, get help from seniors and voice your opinions. The platform is run by expats, current and ex-students who have studied abroad. Unlike regular Facebook groups, we will ensure that the discussions are clean, informative and search friendly. Hop on to join or start a discussion. With Onlinemacha account or as a guest, you can reply to an existing discussion or start your own. You can also choose to follow a discussion, which means you'll be notified by email when there are new replies to that discussion.
TU Darmstadt - MS in DSS - FAQ & Review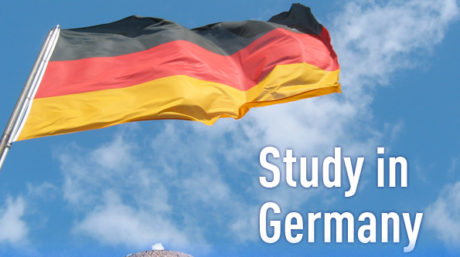 Darmstadt University of Technology is ranked 251 in World University Rankings by Times Higher Education and has an overall score of 3.8 stars, according to student reviews on various study portals. Below is a short FAQ about MS in DSS offered at TU Darmstadt from a student's perspective. The opinions below are purely subjective and not in anyway generalized. Question 1:…
If you follow this advice, you might get good grades but I don't know. But I am not sure you will enjoy your stay much.
If your goal is to study and go back to India. This might be a good approach but, I am not the best person to tell you this.
If you would, however, like to stay back, this is a horrible approach. It is not at all a big deal how long you took to finish your masters if you have good reasons. Student life is a great time to learn the culture, make friends across different cultures. A good way to meet new people is to try out different things, find things you like and gradually you will make friends. If you want to try out different things, you will need money. To spend money you need to earn money. ( most people who come here are from a strong economic background, it is just not pragmatic for a 22+ old person to spend in Euros from money earned by their elderly parents in INR). As the post says, getting a job is fairly easy here (Germany has significantly low unemployment rate, so do not worry. but do not forget to celebrate the fact you landed a job in a different country, not EVERYBODY can do it either, but it is easy)
If you work, you will learn a lot of things, things you will never learn at University ( e.g. what is expected of you after your masters, applicable only if you get a job, related to your field of study, but if you struggle, no worries, get any job and keep trying) . You will not learn anything less if you take an extra year and a half to finish. Often in Europe, people do Erasmus and exchange courses or year abroad so everybody elongates their studies. If you earn money, experience different things, or people, you will grow a lot and get a good enough time to reflect on yourself. And student life is much more forgiving when you want to grow than professional life. Just do things at your own pace, based on your own will. Set your own priorities.
But what I can tell you is that, do not let "I finished my masters in 1.5 years" be the only sense of pride in your life ( you are not in 6th grade anymore). Just enjoy and experience new things. There will be a life ahead of your masters, you want to have friends to hang out with, grill some meat in summer or backpack with your friends, you would want to find a partner to cuddle with. You will want to have a cool relationship with your colleagues when you start a full-time job. Trust me on this, how long you took to finish your masters will not matter to them at all. so go on, enjoy life.