Discuss anything related to studying abroad, share your experiences, get help from seniors and voice your opinions. The platform is run by expats, current and ex-students who have studied abroad. Unlike regular Facebook groups, we will ensure that the discussions are clean, informative and search friendly. Hop on to join or start a discussion. With Onlinemacha account or as a guest, you can reply to an existing discussion or start your own. You can also choose to follow a discussion, which means you'll be notified by email when there are new replies to that discussion.
MD Homoeopathy in Germany opens the door to Lucrative Career Opportunities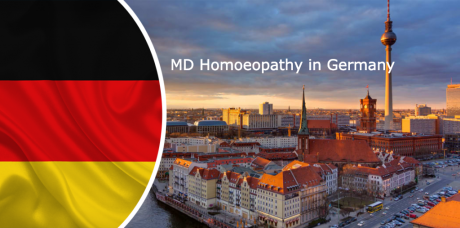 Germany is the paradise of education for international students, especially the medical students who seek to receive the medicinal knowledge from the best Universities. Apart from the hundreds of Colleges in different disciplines, Germany is also home to notable homoeopathic medical colleges. German medicines are the best researched and widely acclaimed medications that pass through various rounds of research and investigation before they are approved to be prescribed by the…
German language not known. But want to undertake PG study in homoeopathy in Germany. Please advise
what kind of entrance exam passed for pg course in homoeopathy??? name of exam nd details??
Hello....What level of German Language is required ?
Also getting to hear that Homeopathy in not widely practiced in Germany and also facing a ban. Your views ?
I have a gap of 07 years since I had passed BHMS ? Can I still do MD ?
Salam
How can i prepared scholarship test for MD in homeoapthy .i have recently passed bhms with 75%marks.
Hi
I will complete my internship by the end of july 2019,,i want to have a bright future in GERMANY Or INDIA. I dont have any experience as working in clinic Or teaching or prescribing homoeo medication on my own. If I pass level c1 in German language what I have to do next, please guide me to build my future very strongly.
I am studying bhms in India
Would I able to do md homoeopathy in Germany
What amount would it cost and
After md
Would I able to practice in India or any exam is written to practice in India
By doing md in Germany is there any better scope for practice..
Plz reply
I am doing bhms in India
If I do md in Germany would I have any better oppurtunity to practice in India
How much would it cost to study md in germany
I has completed B.H.M.S. in 2016. Now i am pursuing my M.D. (2016-2019). Final exams to be conducted in next month. I am married having a daughter,My age is 26 years. Have a self clinical experience of 3 years. Now i want to move to germany with family. Any oppurtunity for me for PR in germany. Please guide me.
Regards
Dr.jatin bhakoo
Hello...
I am shifting to Berlin shortly. I am a Homoeopathic Doctor. Want to study MD and also work there. Can we study MD in Berlin in English or language is compulsory for study also. For work C1 level is must I know. Can we do MD and also work simultaneously ? Which institutes can I apply in Berlin for MD ? Can you share link or names ?
@yogita
 Can we study MD in Berlin in English or language is compulsory for study also?
Programs are taught in German. C1 level proficiency is recommended.
can we do MD and also work simultaneously ?
Yes, you certainly can.
Which institutes can I apply in Berlin for MD ?
Try to follow the updates of funding agencies such as DAAD, Erasmus, DFG, MCurie etc. Visit Daad office in the city near you. daad.de
September 20, 2019 1:01 pm
hi i hv completed  my MD organon and homeopathy philosophy
practicing as classical homeopath since 12 years
n working as professor in organon and hom philosophy
SBJ Homeopathic medical college  Belgaum Karnataka 
Is there any Short Courses in germany  or any online coarses
if it is please Suggested 
Regards
I have had homoropaty, MPH and M Phil in SLP, Now I want to do MD... i want to know my eligibility for MD homeopathy
October 23, 2019 10:12 am
Hi i am homeopathic dr i want further education plus practice in homeopathy in Germany how I can achieve this I knw english well but how I can start for this do you hav any direct contact number so that I can talk directly to you
I have completed bhms this month and i want to do pg in homoeopathy from Germany for free education can you please let me know that is homoeopathy banned in Germany